The Garden Bar & Kitchen
After redesigning The Garden group's extensive visual identity system we were tasked with branding the exciting spin-off project of The Garden Brewery – The Garden Bar & Kitchen
First one opened in the centre of downtown Zagreb with another one following in a very special location, in the vaulted cellars of the medieval Zrinski castle in Čakovec. Together with the architects, we set up a graphic construction system which they then used to design furniture and fences, while our interior signage and details follow the same direction as well, creating a unified design.
As an extension of The Garden Brewery, the Bar & Kitchen visual identity uses some common elements (basic logo, colour set, typography) but augments it with specific details. The extended logo unites symbols of beer brewing, food and music, the ornamentality of craft, and the form of a vinyl record.
In spatial applications, the extended logo becomes a light installation, its ornamental construction basis for the signage and furniture design, while the system is augmented with surprising photos treated in a way that evokes record sleeves design. In digital media the logo is animated with music, becoming a plate for "serving" different communication elements.
Creative direction
Branding
Visual identity
Graphic design
Visual communication
Spatial graphics
Signage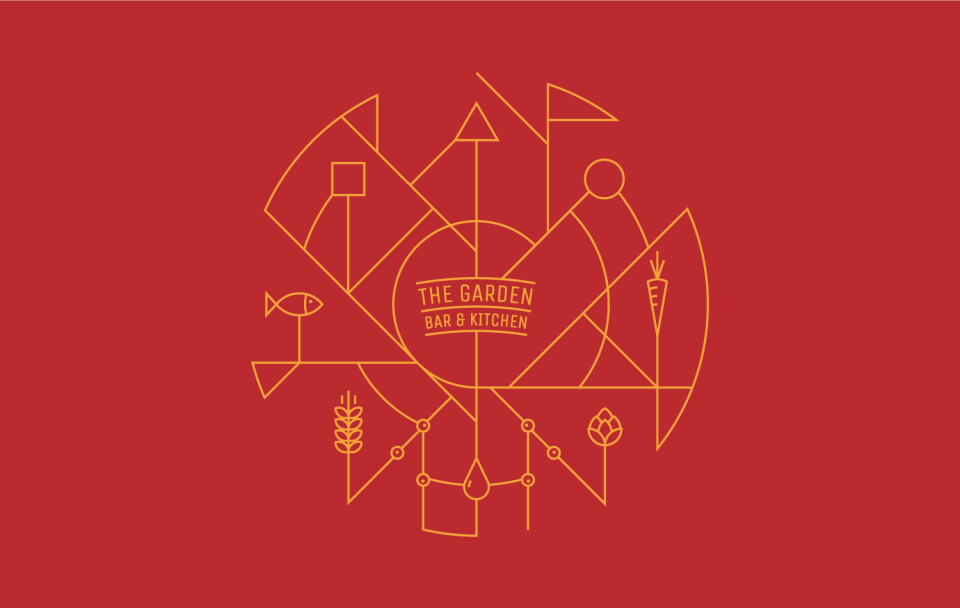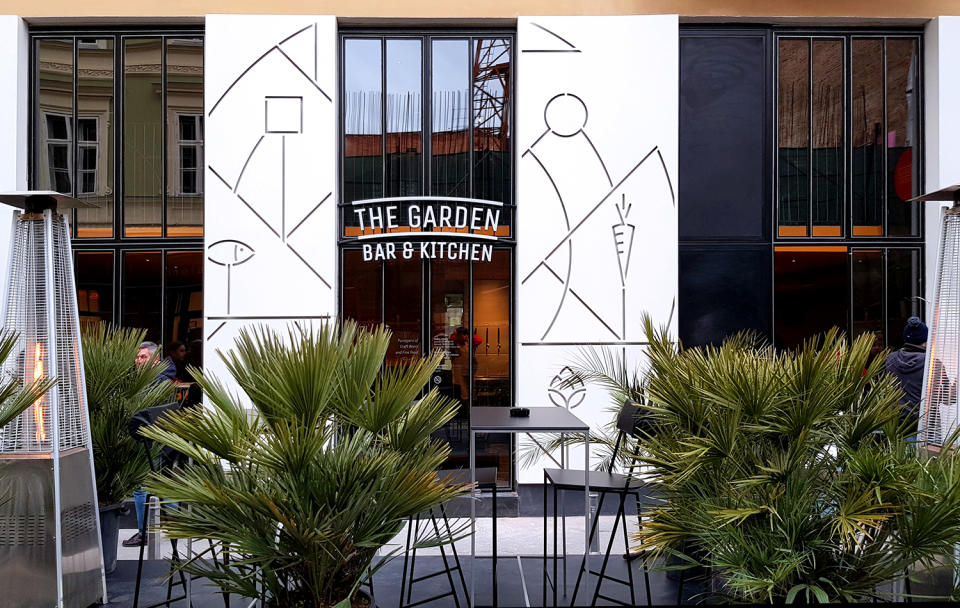 Zagreb venue is dominated by an unusual facade presenting the brand in a novel way and introducing a more serene, chilled interior.
In line with the castle theme in Čakovec, we created large wall tapestries, each with its own story, custom woven for this occasion.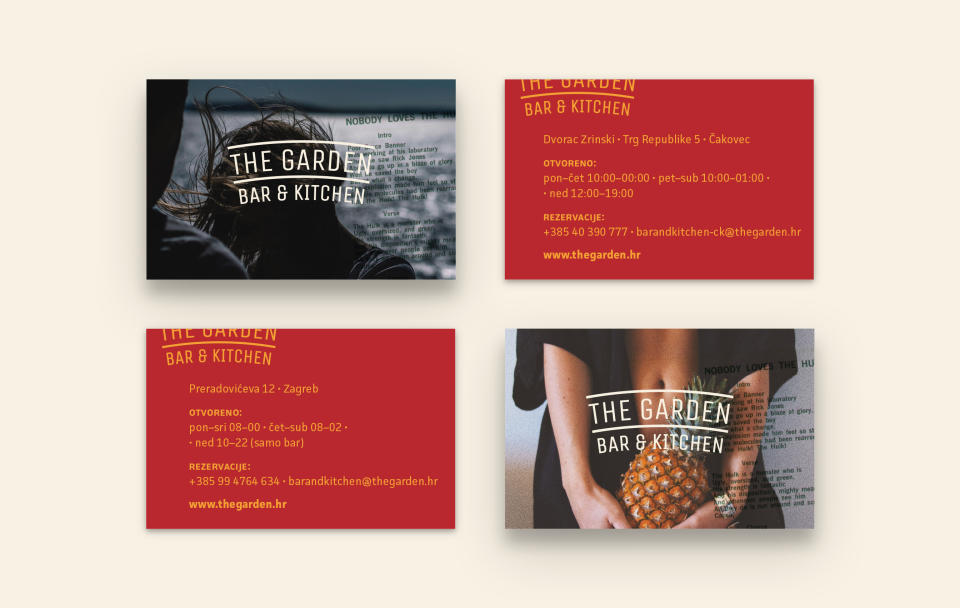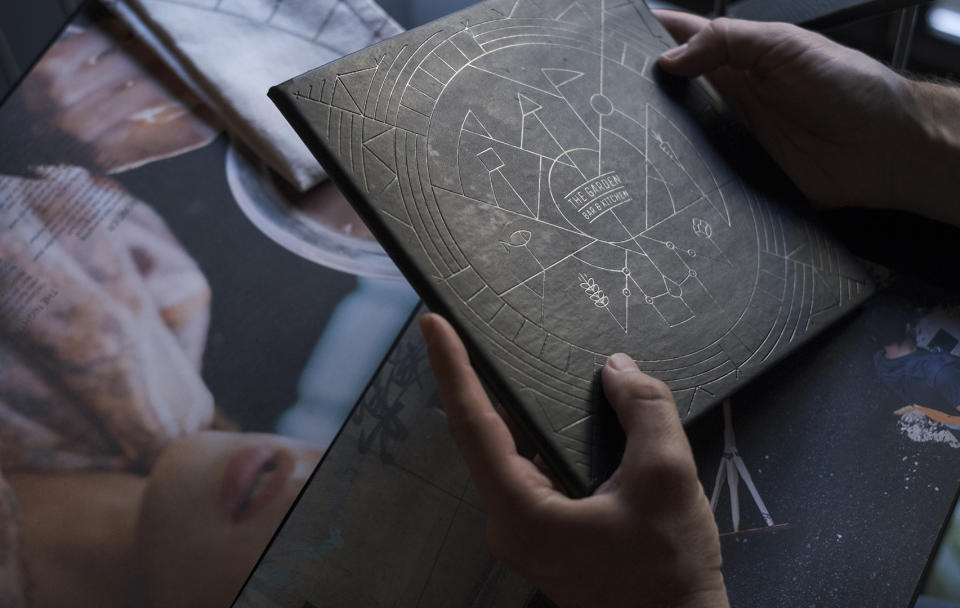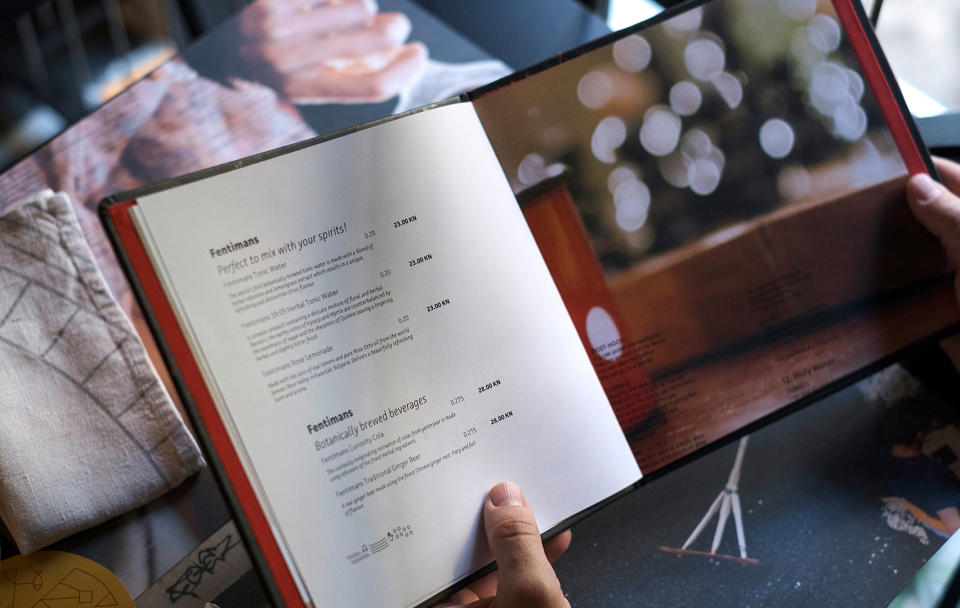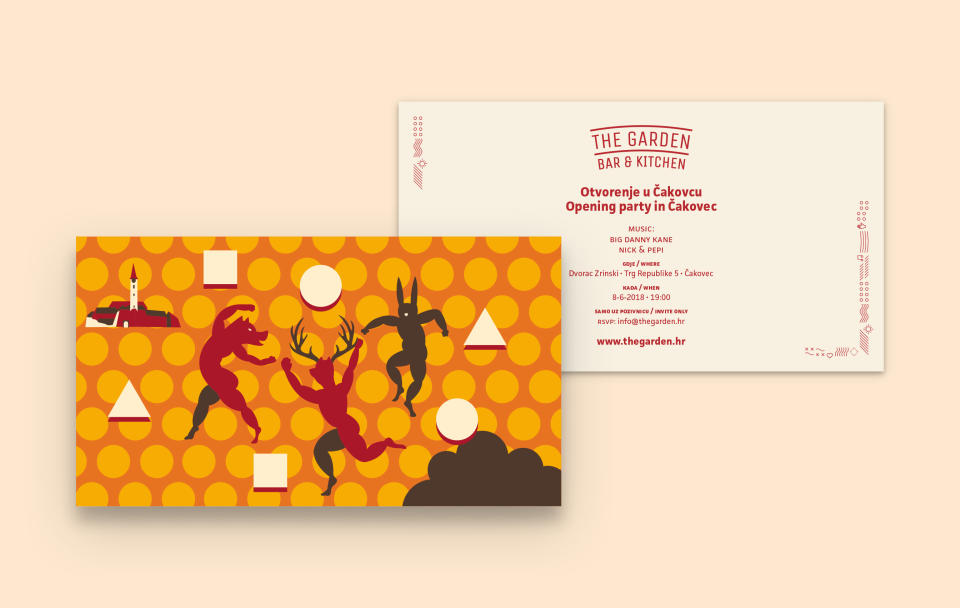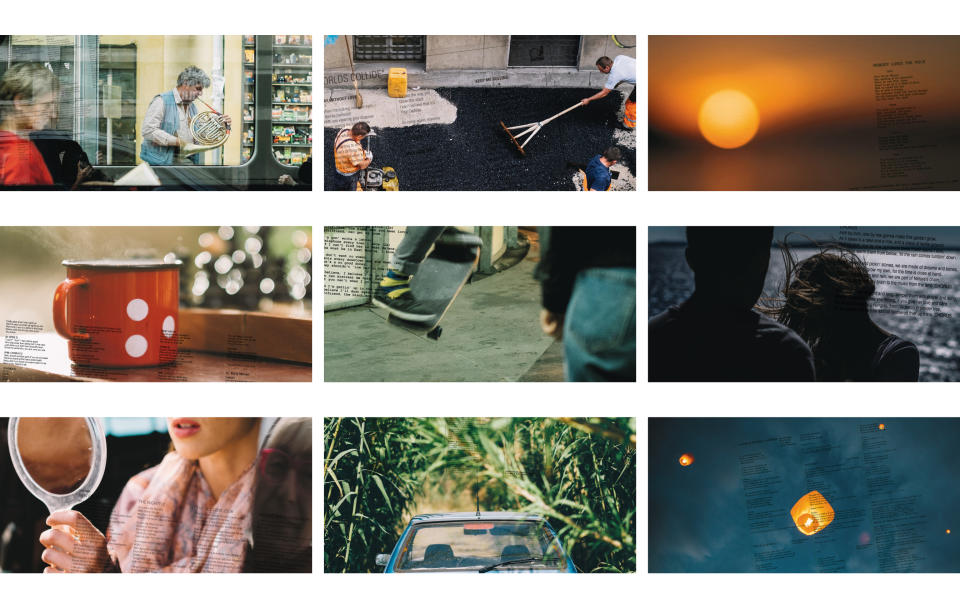 Related projects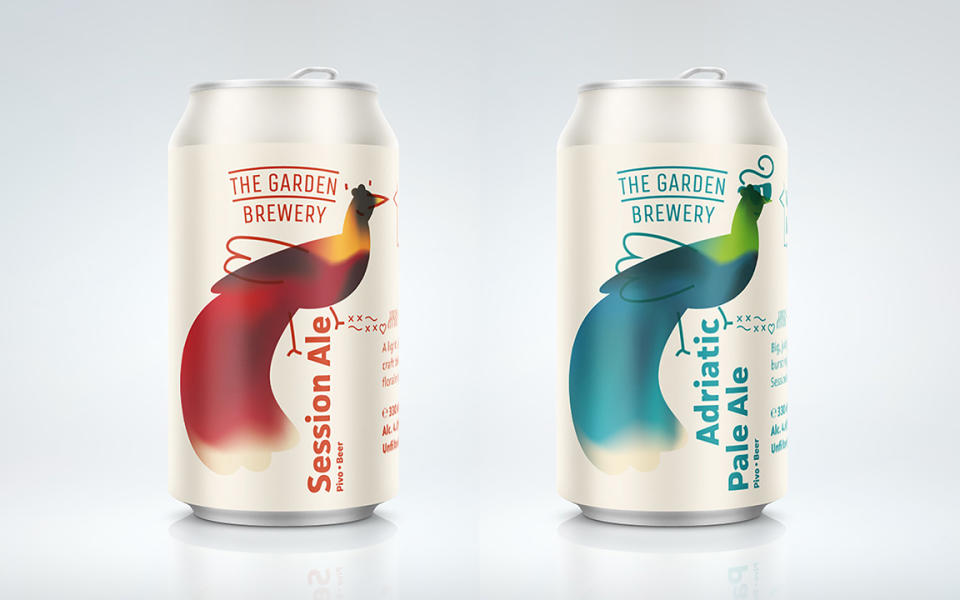 Branding, visual identity, UX/UI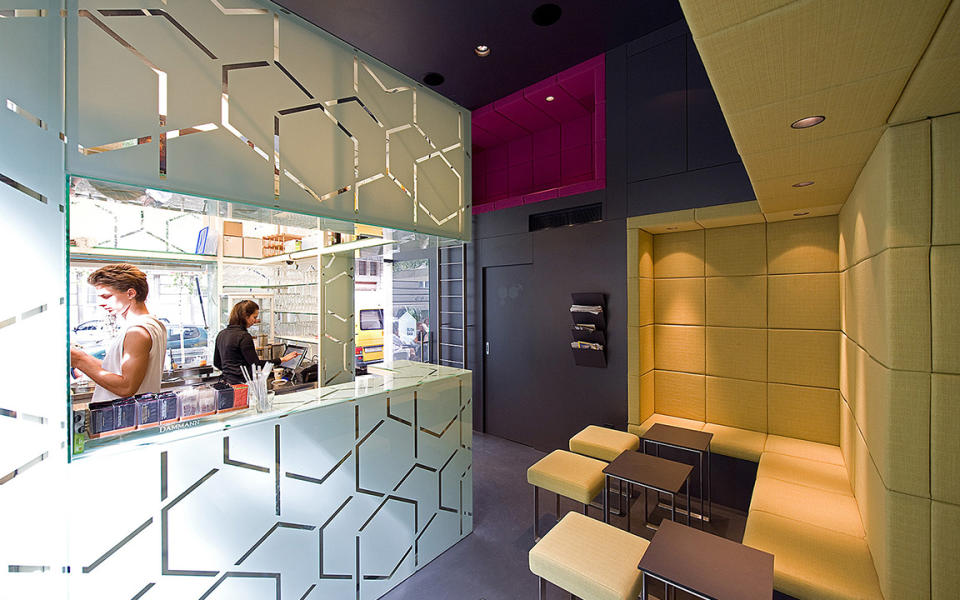 Integrated design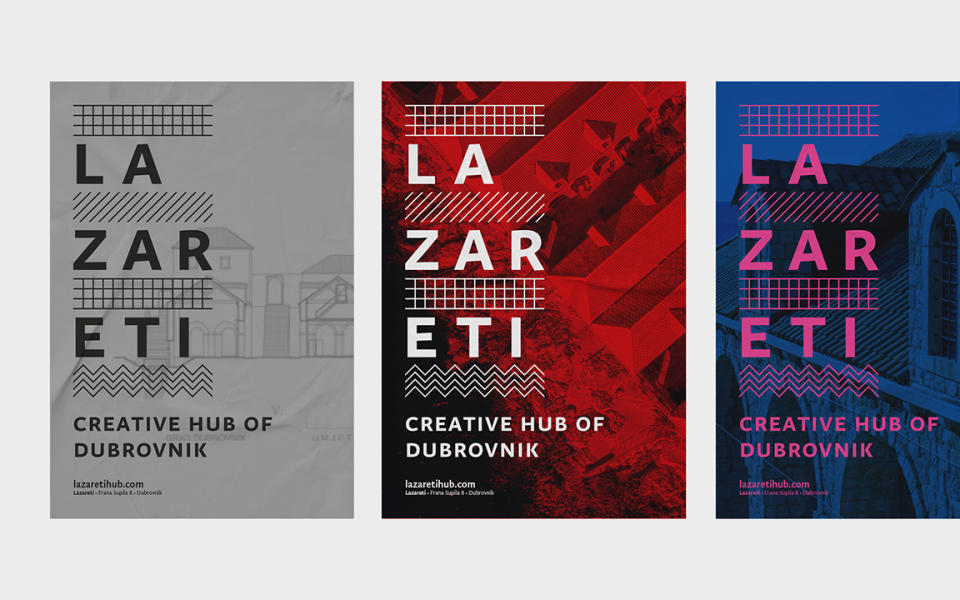 Visual identity