Est. 2002
Every organisation today, commercial or non-profit, has an identity. Accidental or planned, it communicates with the world and, depending of whom it communicates with, does that well or not. Filburg is a team of professionals working on making an organisation's identity well thought out and aligned with internal values, and its communication in physical or virtual space clear, consistent, and efficient. Our main tools are brand strategies and design, mediums visual communications and marketing — along the way we solve various problems such as inadequate communication, misunderstanding of a product or service, poor wayfinding for customers, visitors or employees, etc. Our work has been awarded by The Art Directors Club New York, UK Sign Design Society, Hiiibrand, Awwwards, and many clients who entrusted us with their brands.
No fooling around with deadlines.
Smart is beautiful.
Your results = our results.
Working long-term, not putting out fires.
Forget "I like it – I don't like it".
We do only what you really need.
Medium is just a platform for ideas.
Partners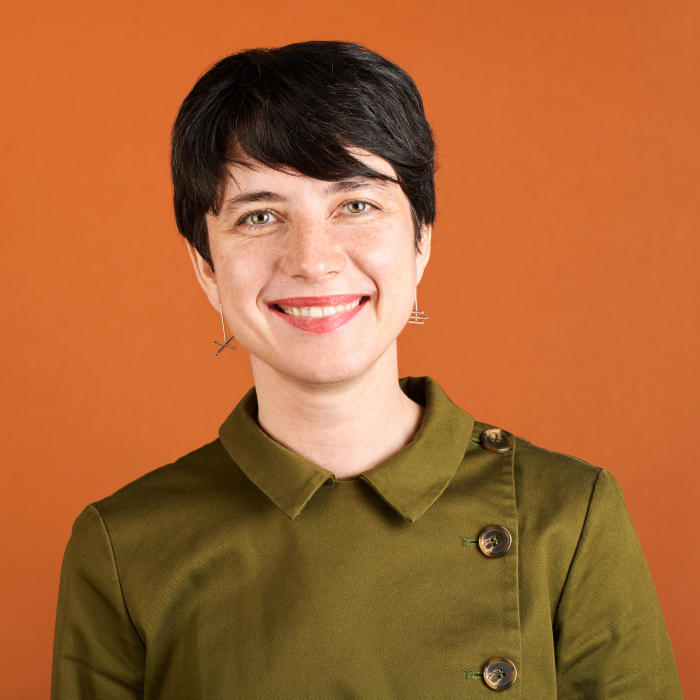 Mila Marina Burger
Mila Marina Burger has worked in creative industries for over 15 years. Graduated from the Faculty of political sciences in Zagreb with the scholarships of Ministry of Science of Republic of Croatia and Ministry of Culture and Communications of Republic of France. After graduation she became a marketing and PR manager for ZGRAF9 (awarded by the City of Zagreb as the best exhibition of 2004), brand manager for Grazia magazine in Europapress Holding, and later the executive producer of the biggest Croatian music festival, INmusic.
In 2010 Mila co-founded the startup Loccie with which she was invited to China to the globally first and biggest hardware business accelerator – HAX, after which the project was awarded by the prestigious UK Sign Design Society as the best digital wayfinding system.
After returning to Croatia in 2012 she becomes a partner in Fiktiv, studio with offices in Zagreb and Los Angeles which in 2016 evolves into Filburg. As the studio's managing director Mila lead projects of strategic branding and consulting. She was a guest speaker at Zagreb's School of Design at the Faculty of Architecture, at the annual International Place Branding Association conference and others. Mila is currently a PhD candidate at the political sciences studies where she is researching the topics of nation reputation.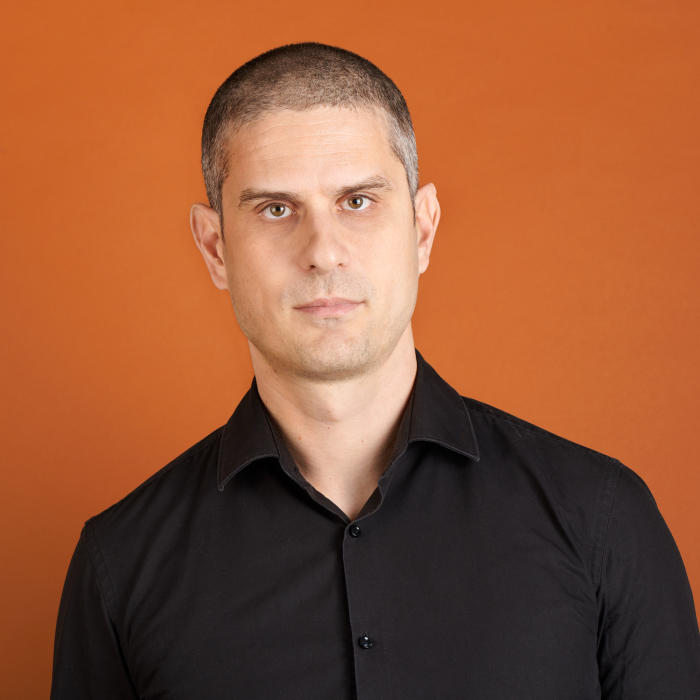 Andrej Filetin
After graduating with an awarded work from the painting department of the Academy of Fine Arts in Zagreb Andrej established Fiktiv, a studio specialised in visual communications and digital production, a forerunner to Filburg.
From 2000 onwards he has designed hundreds of projects in online and offline spaces, co-founded two more startups, helped create cult brands, lead multidisciplinary creative teams and worked with clients from three continents.
Andrej has been awarded by the Art Directors Club New York, UK Sign Design Society, Zagreb Salon and others while his works, often based on strong concepts were published in numerous publications, from Print and How magazines to the Atlas of Graphic Design.
Recently, Andrej has judged for the 100th ADC Awards, became an Adobe Creative Resident, served as a member of an international panel of judges for the biggest national design exhibition and Zagreb Design Week as well as guest lectured at VERN University.